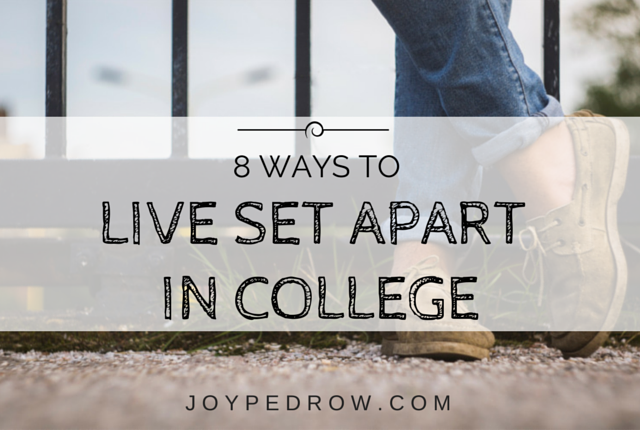 In case you missed my interview last night with She Is Set Apart ministries, check out the YouTube video below. Tierraney Richardson, from She is Set Apart Ministries, and I discuss how to live set apart in college.
Transitioning from high school to college is a major change. New place to live, new friends, new classes, independence, and freedom. You have the freedom to do anything and be anyone you want. This freedom can lead to brokenness if you choose to follow the world instead of God. I hope to encourage you to live set apart in college.
You have a choice – will you follow Jesus in college and live set apart or will you follow the world?
Will you turn to Jesus to find acceptance or will you turn to peers?
Will you put Jesus first or will the busyness of classes and your desire for success take over your life?
Will you live set apart?
---
She Is Set Apart ministry's founder, Tierraney Richardson, actually guest posted on the blog last summer! Here is her post if you would like to read more about her story and singleness: She Is Set Apart by Tierraney Richardson.
If you liked this video, be sure to pin the image below on Pinterest and share it with a friend in college!