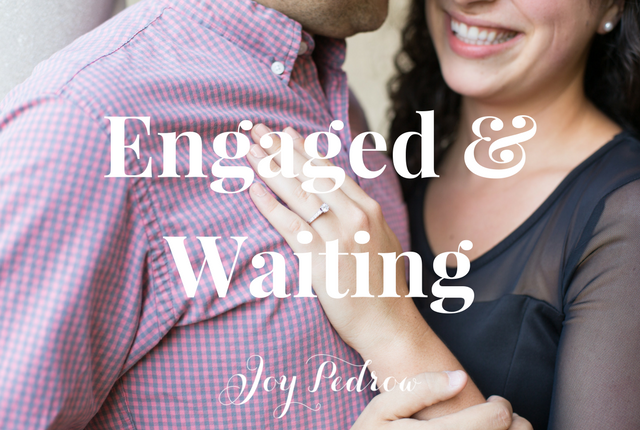 In four months I can freely have sex with my husband whenever we want, but for now, we can't. We're engaged and waiting. Deciding to honor God in purity, my fiancé and I are refraining from experiencing sexual intimacy. This isn't easy. In fact, waiting is hard.
We've messed up and have pushed the boundaries further than we've wanted to, but we still have yet to have sex. And each time we realize we are pushing the line, we re-evaluate. We re-check our physical boundaries. We re-ask each other this question:
Why are we fighting for purity?
If we don't know why we are fighting, we will stop fighting. If we don't see the value of purity, we will never guard it. (What does the Bible say about purity?) Beth Moore explains this perfectly in her new study, Entrusted, "We won't effectively guard what we don't highly esteem."
Do you have high esteem for purity? Do you want to live a life marked by obedience to God? (more…)