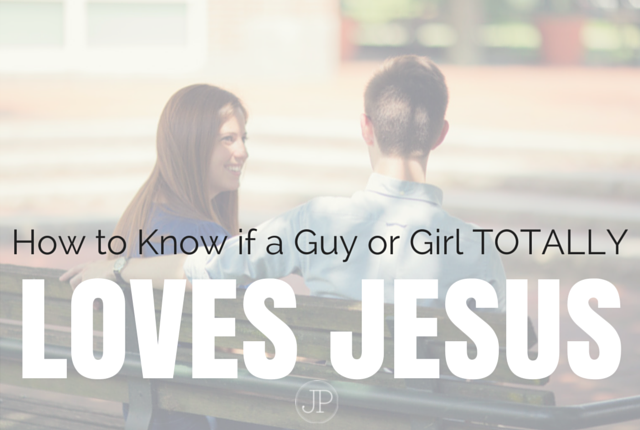 The questions we all want answers to: How do we know if the guy or girl we are thinking about dating is totally in love with Jesus? How do we know if he or she is running after God with everything? How do we know that he or she isn't just putting on a show? I know that I've asked these questions before in a few situations, so I am thankful to have guest blogger Sam Eaton here to answer them.
Comment below and share how you have decided if a guy or girl totally loves Jesus. How did God reveal this to you? What have you learned from previous situations? Sam and I love hearing from our readers and love knowing how God is working in your hearts. Love, Joy
---
As I took the lid off of my Caribou cup, a rush of steam rose and quickly evaporated above the table between my incredible friend Anthony and me. For many years we have been meeting in overstuffed chairs to catch up on life and talk about everything from our dating excursions to where we see God calling us to next.
Amidst one of these discussions a few weeks ago, Anthony asked if there were any girls I was interested in as he gave me his sly, "you better tell me, bro" smirk. After some bantering and ridiculous laughter, we landed on this complicated and important question:
If you're attracted to someone, how can you tell if they are recklessly pursuing Jesus or just putting on a show?
According to 2012 Gallup poll, 77% percent of Americans identify themselves as Christian. Yet, being a Christian and a Christ-Follower is a very different thing. The truth is I want to date someone who is running towards God and isn't just checking the box.
Oh by the way, it's not really an easy thing to gauge, especially when you've just met someone. It's not like Cosmo magazine is dying to publish my article "25 Signs Your Man Totally Loves Jesus." So how can you tell if someone you're interested in has a mature and inspiring faith? (more…)