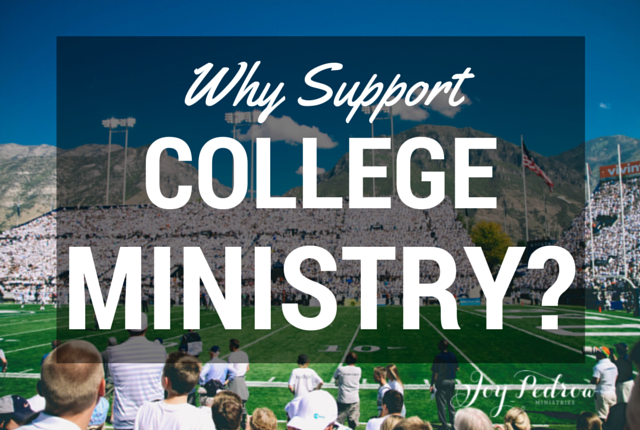 If you are new to the JP Ministries blog, I want to let you in on a secret – I love college ministry. It was through Cru, a college ministry, that I first heard the gospel presented in a way where I could know God personally. I had gone to church all my life, but I did not know that God wanted to know me – me, broken and hurting me.
My freshman year of college my life hit rock bottom. (Read my story here.) God used my depression to show me that I needed Jesus. As a lonely and hurting freshman in college, I began going to Cru. The Cru staff poured into my heart. I am so grateful for Cru and for the life change they bring by sharing the gospel with college students. For that reason, JP Ministries partners monthly with two Cru staff missionaries – Nick and Sofia Audas. (Read their introduction post here.)
Today on the blog, Nick and Sofia are going to share why they are passionate about college ministry.
---
Why support college ministry?
The deepest longing in the human heart is to know and enjoy the glory of God. We were made for this: "Bring my sons from afar and my daughters from the ends of the earth…whom I created for my glory." says the Lord (Isaiah 43:6-7). To see it, savor it, and show it. That is why we exist. And into the darkness of the world's self obsession (Romans 1) shines the "light of the gospel of the glory of Christ, who is the image of God" (2 Corinthians 4:4).
And although college promises people a life of satisfaction, it never delivers.
Where we fit in:
College is the intersection of the past and the future. It's where most people pour the concrete for the foundation of what they believe, think, say, and do. It's where students make choices that affect the rest of their lives. But most convincingly for us, it's where our lives were personally transformed by a real relationship with God. We feel strongly that reaching students with the message of Christ in college is vital.
The Cru Model:
Win: We commit to diligently share the gospel through personal conversations, large-scale outreaches, and digital strategies, to see students won to faith in Christ.
Build: We seek to help students grow in life-changing community through discipleship (spiritual mentoring), conferences, and small group Bible studies. We want to connect students to local churches where they can serve in diverse contexts.
Send: We offer missions opportunities and train students how to share their faith so that no matter what career they enter after college, they are 100% sent as lifetime laborers for Christ.
---
If you are looking for a college ministry on your campus, click here to locate a Cru ministry near you.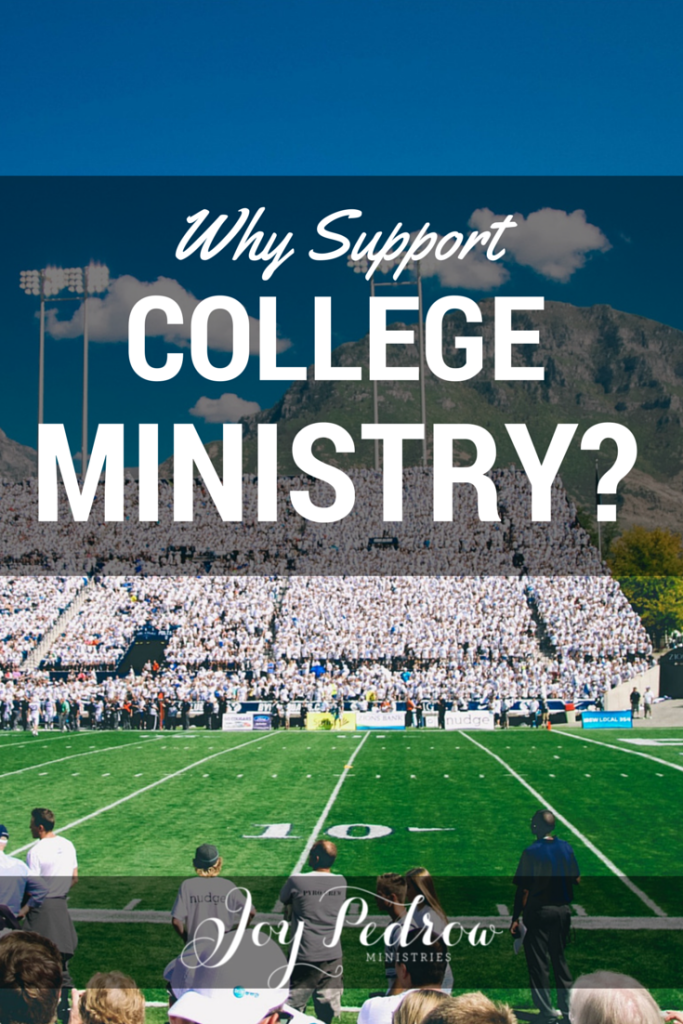 If you would like to know more about Nick and Sofia or would like to support them through prayer or financial giving, check out their website: http://www.nickandsofia.com.