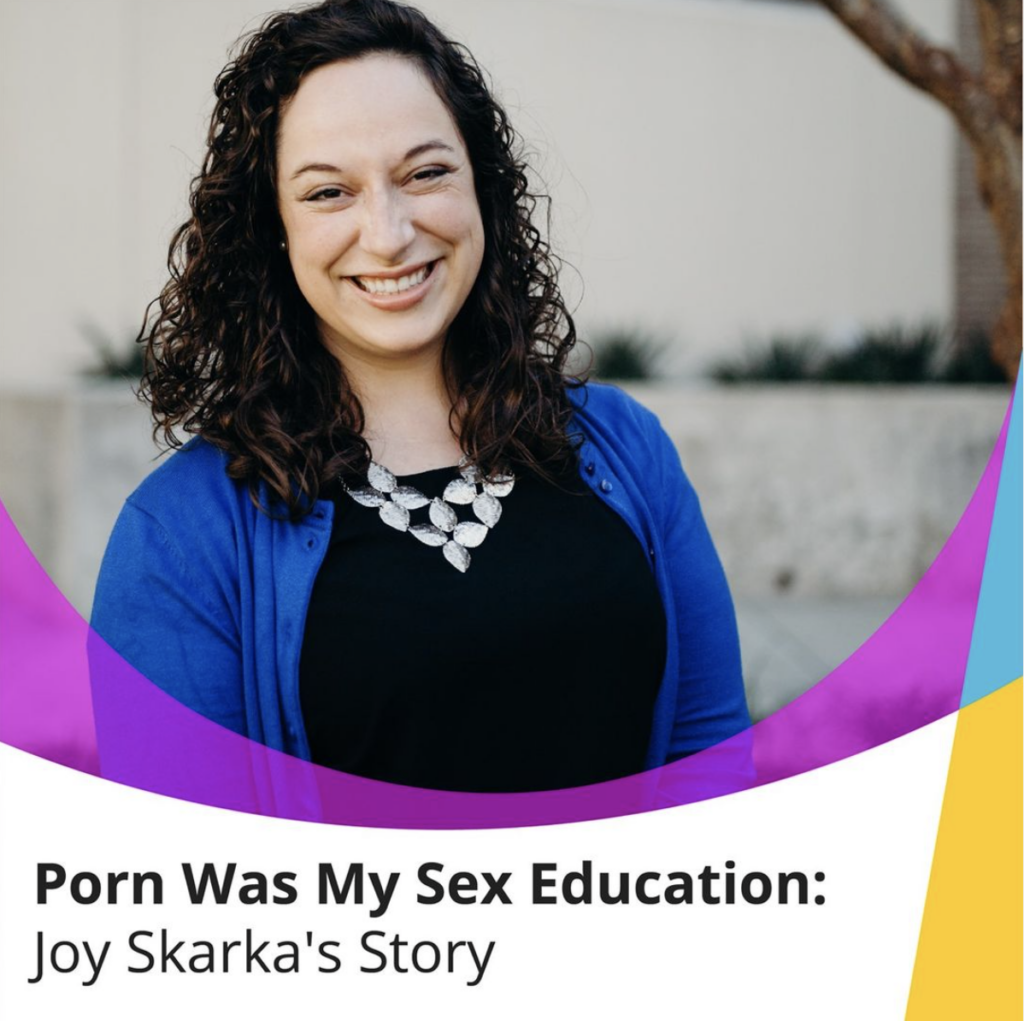 I first saw porn in fifth grade. I remember the day like it was yesterday. My friend and I just got back from basketball camp and went up to my room to play. I had a small Dell laptop sitting on my desk and my friend said, "Let me show you something." She pulled up images and at the time, I had no idea this was porn. I had never heard of pornography before. But in the moment, I felt weird.
I felt like we shouldn't be looking at this. I remember making sure my bedroom door was shut so my parents wouldn't know what we were doing. After this incident, I wouldn't look at porn again until college, but I believe it awakened a part of my sexuality.
"Just don't do it."
Growing up, I went to church, but my memories of conversations about sex in a church setting are very minimal. As a middle schooler, my parents sent me to a weekend conference where I sat in a circle with other students and we repeated the words "penis" and "vagina." Parents were encouraged to sit in on the groups and I remember my dad standing up and saying, "I can't do this," as he walked away.