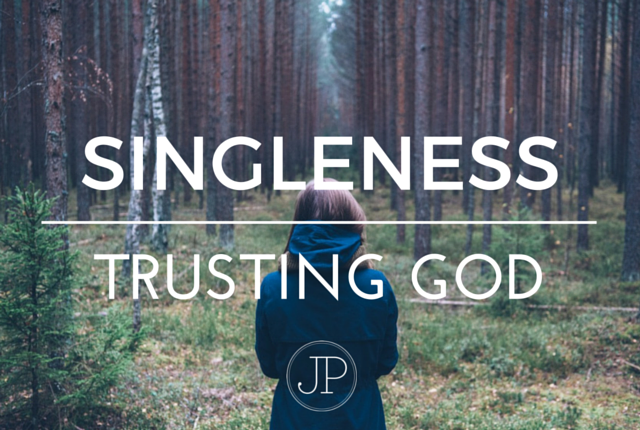 I sat with a friend as she cried and poured out her heart, "How can I believe that God loves me and will meet my needs? I've been single for years. I want to be loved, accepted and valued by a man."
My friend is not alone in her thoughts. Many young women struggle with singleness and trusting God during this life stage. I believe the root heart issue to my friend's questions is trust. My friend is not trusting God to meet her needs and satisfy her longings. My friend is not trusting that God's love is enough. My friend is not trusting that God loves her, accepts her and values her, more than any human man ever will.
How often do you feel like my friend? For me, I know those thoughts seep into my heart and mind almost every day. I've discovered that spending time with God, in His word, is the answer to most of our problems, especially our trust issues. I realized that the days I struggle trusting God most are the days I don't spend time with him.
Do you trust in God's plan for your life? Do you spend time with God on a regular basis through reading the Bible or praying? (more…)