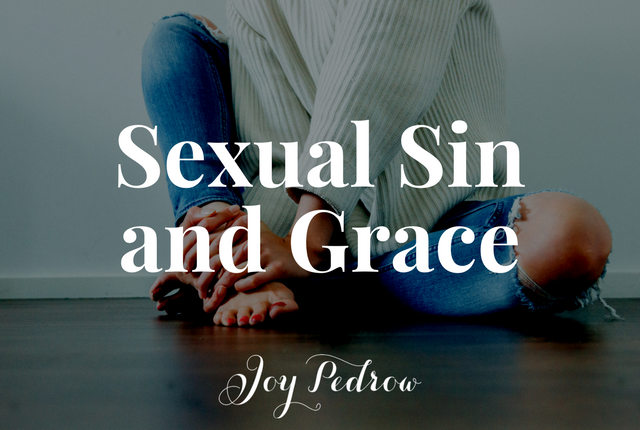 In the midst of the guilt, shame and pain of sexual sins, painful thoughts fill my mind, "I can't believe I sinned… again. Does God hate me for my addictions? Will I ever find freedom?"
If you are struggling with sexual sin today, I've been in your shoes. I've spent a lot of time talking about finding freedom from sexual sin and the importance of fighting for purity on the blog, but I haven't spent enough time talking about grace.
To help you better understand grace, here are a few definitions.
Grace is the beauty of following Christ.
Grace is unmerited favor.
Grace is God loving us when we don't deserve it.
Grace is God's riches at Christ's expense.
Grace is the divine means by which God makes Himself everything we need.
When we mess up, God gives us grace. When we feel shameful and defeated, God gives us grace. When we hide from Him, God gives us grace.
Just like Adam and Eve who hid behind fig leaves after they sinned, we run, hide, and build our own fig leaves. What fig leaves are you hiding behind?
God, being good and gracious, seeks us out and whispers, "Where are you?" He invites us out of our hiding and into His light. He calls us from the darkness of shame and into His presence. The Lord walked with Adam and Eve after they sinned and He walks with you today. God can heal you, comfort you, forgive you and set you free. Instead of running away from Him, let's run to Him.
We will never be sinless while on earth. If we had the possibility to become sinless while on earth, we would no longer need Christ. If we were sinless, Jesus' painful death on that cross would be pointless. Instead of longing to be sinless, let's praise Jesus for His death on the cross to save us from our sins. Jesus' death is a gift of grace.
Next time you sin, I want you to remember God's gift of grace. Here are 3 lessons you need to remember when you keep messing up:
1. Purity is birthed from loving God more, not obeying the laws more.
We grow in holiness because of God's grace, not right behaviors. We can't earn holiness, not by what we do or don't do. It's not about trying more or doing more or being a 'good Christian girl', it's about our personal relationship with Jesus. The more we love Jesus, the more we will want to change our behavior to become more Christ-like.
Focus on the relationship, not the behavior.
In Matthew, a Pharisee asked Jesus, "Teacher, which is the greatest commandment in the Law?" Jesus replied, "Love the Lord your God with all your heart and with all your soul and with all your mind." This is the first and greatest commandment (Matthew 22: 35-38).
Jesus Himself states that more important than obeying the laws is loving God with all your heart. Remember, purity is birthed from loving God, not obeying laws. (Click to Tweet!)
2. Jesus died for you, while you were still a sinner.
"Sorry I messed up, I won't do it again, God. I promise." Have you ever said this to God? I know I've said this countless times and have always broken my promise. We need to stop saying this to God. As sinners, we will mess up again. Why is our sin still shocking? Believing you have to be sinless to earn God's love is spiritual bondage. That is going back to salvation by works and not salvation by grace. "For it is by grace you have been saved, through faith—and this is not from yourselves, it is the gift of God—not by works, so that no one can boast." (Ephesians 2:8-9).
When you mess up over and over again and wonder why God saved you, remember that you did nothing to earn His salvation. Your salvation is a gift from God, freely given, no matter how long you have and will struggle with sexual sin.
3. God invites you to come back to Him. This is the gift of grace.
No matter how many times you've messed up, God invites you back. Turn back to God, live in God's grace and freedom when you mess up, instead of in shame. We are in process. We will mess up. We will sin on earth for the rest of our lives. Instead of running from God or getting down on ourselves, let's live like the younger brother and turn back to our Father.
When we turn back to our Father, He will run to us with open arms. When the prodigal son goes back home, read how his father greets him:
"But while he was still a long way off, his father saw him and was filled with compassion for him; he ran to his son, threw his arms around him and kissed him." (Luke 15:20).
Do you need to turn back to God today?
Do you need to experience His grace?
If you have never accepted God's gift of grace through salvation, I invite you today to make this decision. Here is an example prayer for you. Saying the right words is not important, but rather the value is found in the passion of your heart. God knows our hearts' desires.
Dear God,

Thank you for loving me. Thank you that Jesus died on the cross to pay the penalty for my sins and failures. I admit to you that I am a sinner, that I need you to save me. I ask you to forgive me for my sins. I turn from them now. I invite Jesus into my life as my Savior and Lord. I turn my life over to him. I will live for him as long as I live. Thank you for giving me eternal life and making me a child of God. In Jesus' name,

Amen.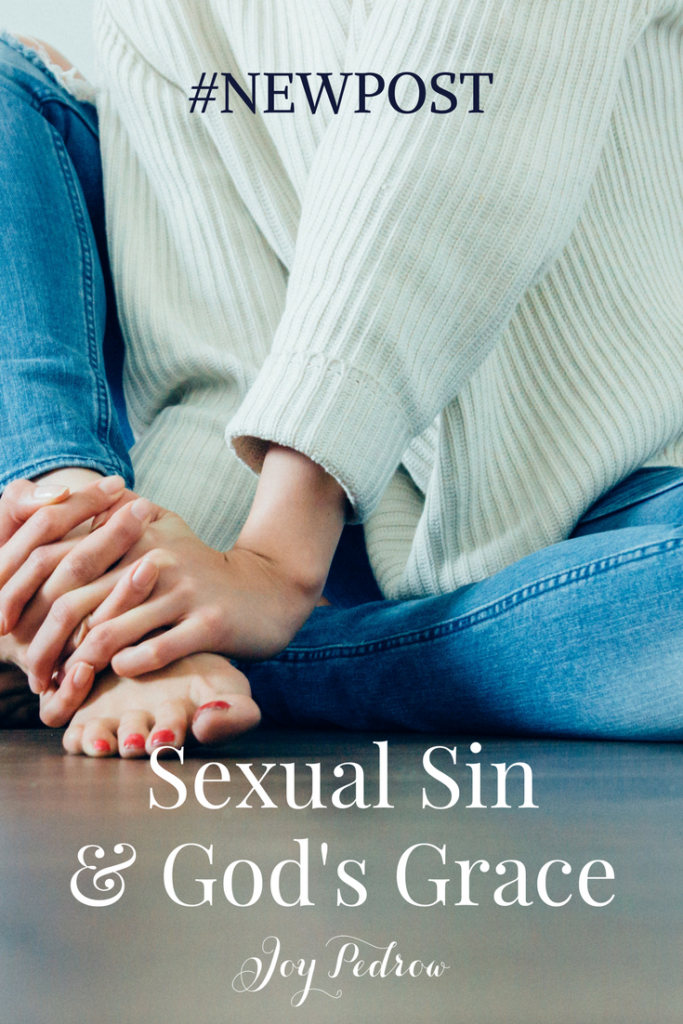 Save
Save
Save
Save
Save
Save
Save
Save
Save
Save