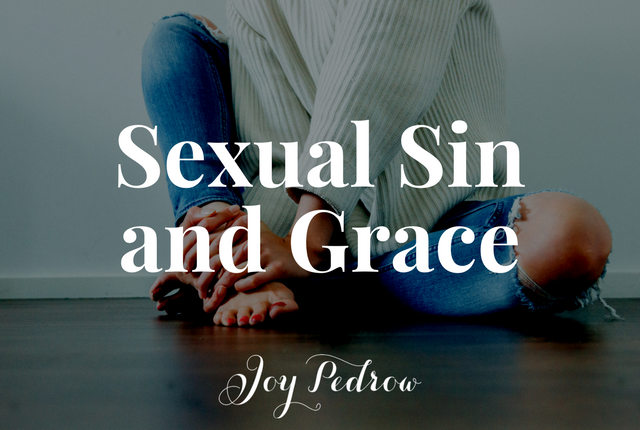 In the midst of the guilt, shame and pain of sexual sins, painful thoughts fill my mind, "I can't believe I sinned… again. Does God hate me for my addictions? Will I ever find freedom?"
If you are struggling with sexual sin today, I've been in your shoes. I've spent a lot of time talking about finding freedom from sexual sin and the importance of fighting for purity on the blog, but I haven't spent enough time talking about grace.
To help you better understand grace, here are a few definitions.
Grace is the beauty of following Christ.
Grace is unmerited favor.
Grace is God loving us when we don't deserve it.
Grace is God's riches at Christ's expense.
Grace is the divine means by which God makes Himself everything we need.
When we mess up, God gives us grace. When we feel shameful and defeated, God gives us grace. When we hide from Him, God gives us grace.
Just like Adam and Eve who hid behind fig leaves after they sinned, we run, hide, and build our own fig leaves. What fig leaves are you hiding behind? (more…)