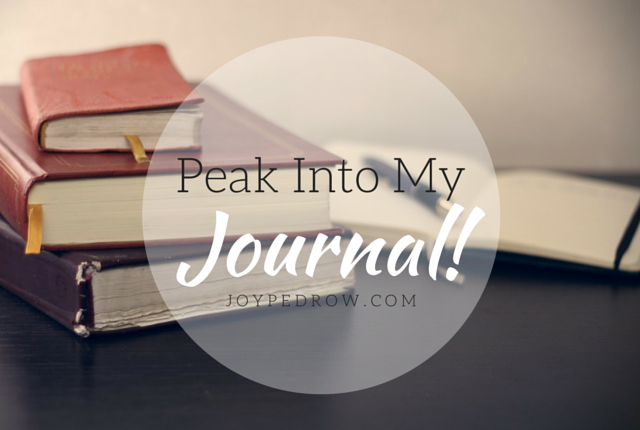 Take a peak into my journal as I join Random Journal Day, hosted by Enthusiastically, Dawn. This month I got the chance to be the Featured Journal Keeper and share 8 simple steps explaining how to journal scripture. You can read the post here and link-up your own journal entry.
Our journals are filled with beautiful stories of God's redemption in our lives. I fill my journal with prayers, God moments, and scripture. Want to know why you should journal? Read more here.

Let's peak into my journal!
Read how I journaled through scripture, specifically 1 John 4:8, to better understand God's love. (more…)