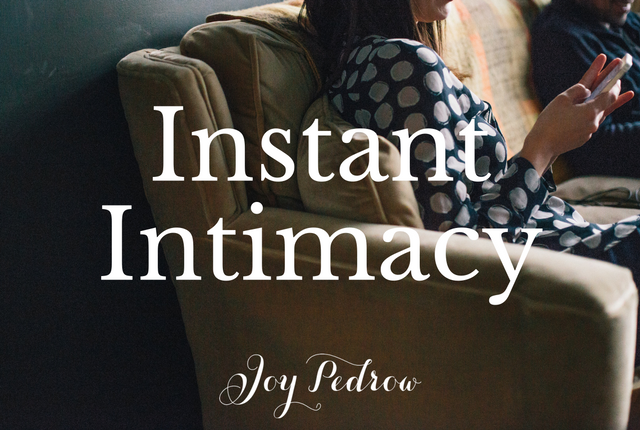 Desiring to feel loved and beautiful, I downloaded Tinder and uploaded my cutest selfie. Sick of being single and waiting on God's perfect timing, I wanted to take things into my own hands. I wanted control over my dating life.
Impatient and not trusting God, I began the quest for a man. Swiping right if I found him attractive and left if he was too creepy, I was making every decision based on looks. During this season in college, I was a believer and truly loved God, but I lacked intimacy with Him.
Instead of growing in intimacy with God, I wanted instant intimacy.
I believed that instant intimacy was only found in the love of a man, so in that moment, when he swiped right too and we were a match, I felt desired. This feeling didn't last. Instead of believing what God says is true about me, I believed I was unloved and ugly. Yet, I kept on swiping and searching for intimacy.
Have you ever sought out intimacy, yet remained unsatisfied? (more…)