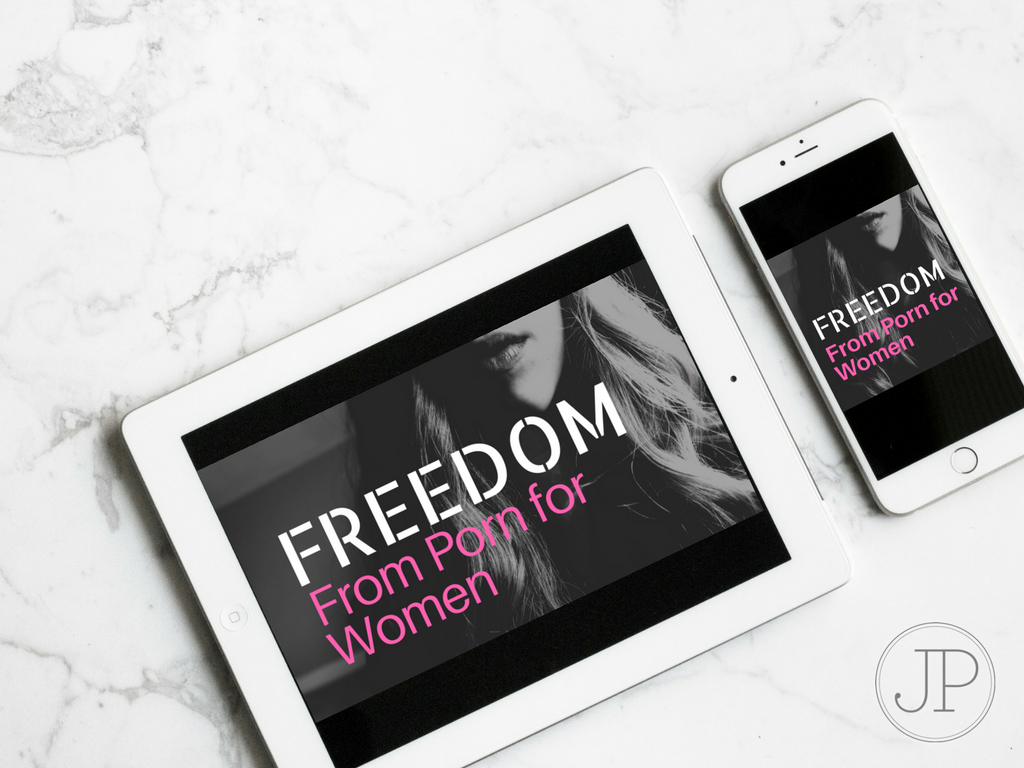 Did you know that JP Ministries offers a free 6 day Bible reading plan on the YouVersion Bible app? (Click here to start the plan.) Attached below is a sneak peak of the plan. Here is Day 2: FREEDOM Through The Holy Spirit.
Without a relationship with Jesus, freedom from addiction is practically impossible. When you become a true follower of Christ, the Holy Spirit takes root inside of you and gives you the power to become who God created you to be and break free from addiction. The Holy Spirit connects us to God in the most intimate and powerful ways possible.
5 Ways the Holy Spirit Helps us Break Free from Pornography
The Holy Spirit dwells within us at all times. "Do you not know that you are God's temple and that God's Spirit dwells in you." (1 Cor. 3:16)
The Holy Spirit gives us hope and peace during difficult times. "May the God of hope fill you with all joy and peace as you trust in him, so that you may overflow with hope by the power of the Holy Spirit." (Rom. 15:13)
The Holy Spirit provides power over temptation and gives us strength and endurance during trials. The same Spirit that raised Jesus from the dead is the power that lives within us.  "I pray that out of his glorious riches he may strengthen you with power through his Spirit in your inner being…" (Ephesians 3:16)  "So I say, live by the Spirit, and you will not gratify the desires of the sinful nature." (Gal. 5:16)
The Holy Spirit helps us pray. "We do not know what we ought to pray for, but the Spirit himself intercedes for us with groans that words cannot express." (Rom. 8:26-27)
The Holy Spirit plants in us the desires of God and grows within us the fruit of the Spirit. "But the fruit of the Spirit is love, joy, peace, patience, kindness, goodness, faithfulness, gentleness and self-control. Against such things there is no law." (Gal 5:22-23)
The Holy Spirit is our lifeline to freedom. I know that freedom is hard, but you are not fighting alone. You have the Spirit of God inside of you to give you the desire to follow Him and to give you the power to battle all temptations.
We all struggle and that process of change takes time, but the power is in you. If you mess up again and you feel like a failure do not give up. You may feel like distancing from Jesus, not going to church, or putting the Bible away for a while but those are all things the enemy desires and not God.
I want to encourage you, freedom is possible and it can be lasting. If you mess up, don't give up. Keep on pursuing Jesus as He will not give up on you.
FREEDOM can be lasting because of the power of the Holy Spirit.
Prayer: Father God, thank you for the gift of your Holy Spirit. May your Spirit guide me and draw me closer to you. I give you control of my thoughts and ask you to change my desires. Amen.
Verses:
1 Corinthians 3:16
Ezekiel 36:27
Romans 8:11
Romans 8:26-27
Romans 15:13
Galatians 5:16-23
Ephesians 3:16