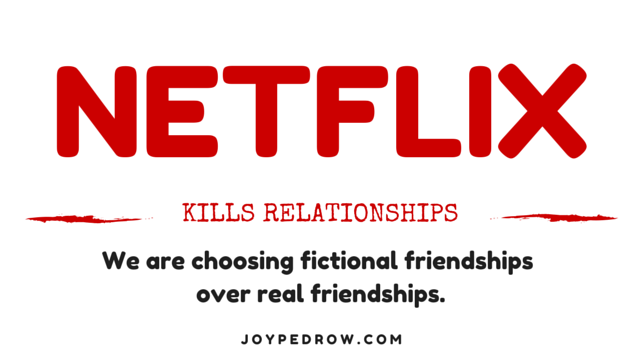 As of today, 57.4 million people subscribe to Netflix. Out of the millions of subscribers, it is estimated that 61% of them binge watch shows every week. These viewers spend an average of over 1 billion hours a month watching their favorite TV shows and movies.
I searched "Netflix addiction" on Google and found millions of hits that included thousands of blog posts. Here are a few titles: 12 Signs That You're Addicted to Netflix, Confessions of a Netflix Addict, and my personal favorite – "21 Signs Your Relationship With Netflix Has Gotten Out Of Control".
Millions of people in our world have a relationship with Netflix. Do you have one too? Do you frequently binge watch on Netflix?