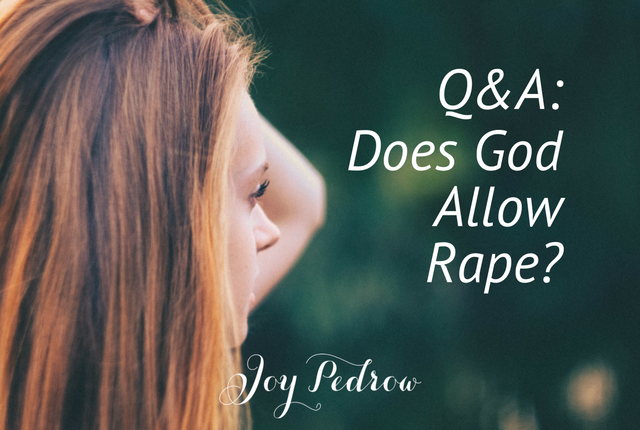 Have you ever wondered if God allows rape?
As a victim of rape, I thought the rape was my fault. I did not fully understand that I was experiencing the result of sin until years later. No matter the reason for the rape, it still wounded me deeply. Because of my hurt and pain, I often wondered why God would allow His children to suffer.
During the months following my abuse, God felt closer than ever before. He never moved. When I cried out in agony, He was by my side. When I prayed with tears streaming down my cheeks, He was there. When I begged Him to take away the pain, He held my hand.
He was there.
Right beside me, holding my hand, and helping me find healing. He was there and He knew this would happen…
Click to read my whole guest post on Bible.org.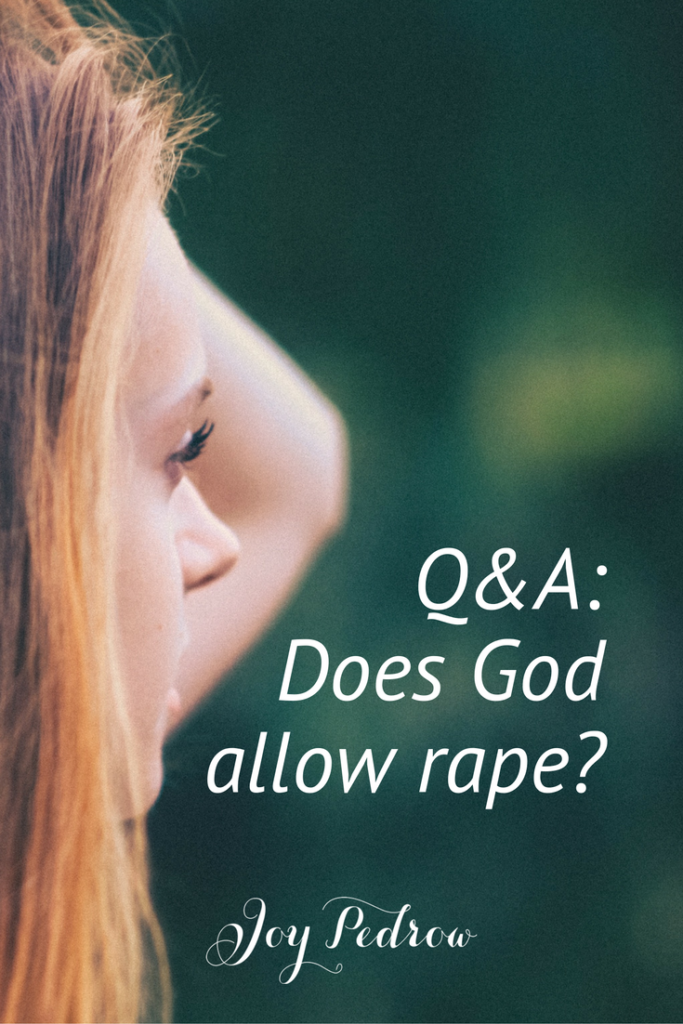 Save
Save
Save
Save
Save