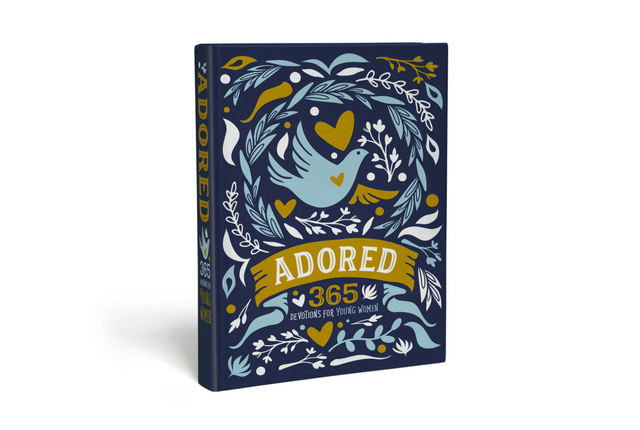 Looking for a new devotional for your friend or daughter? Check out a new devotional for young women by Zondervan, Adored: 365 Devotions for Young Women. I love this new devotional. It is perfect for young women in high school or college.
Check out what they say about it: "In an ever-changing world, we can be certain of one thing: we are beloved by God. Adored: 365 Devotions for Young Women tackles tough topics girls face, from bullying and social media to friendships and dating, all the while showing readers how infinitely precious they are in God's sight.
Each day features an easy-to-read, relevant devotion paired with a scripture verse and journaling space to help readers reflect on the day's message. With honest, poignant, and sometimes humorous text, every page will speak to the pressures and changes girls face, giving them real-world applications to find God in their hearts and in their lives. Perfect for everyday use, Adored will resonate with girls searching for truth and guidance."
Click here to buy it today! This would make the perfect Christmas gift.