"Why can't I stop lustful thoughts? Why do these thoughts of sex control me? Why hasn't God helped me to overcome this sin? Why am I addicted to porn? Why have I never experienced freedom?"
Have you ever asked one of the above questions? First of all, know you are not alone. Countless girls struggle with controlling lustful thoughts, sexual addiction and feel enchained to sexual sins. Secondly, I want to encourage you, you can find freedom from these sins. I used to have the mentality that the only way to rid these sins and experience freedom was through "doing" – pray more, know your temptations, set up boundaries, etc. These things are all important, but "doing" more will not fix the problem. 
The root problem behind every habitual sin is a misunderstanding of our identity in Christ.
Let me explain what I mean…
As Christians, we already have freedom through Christ, but the problem is that we don't always live out that freedom. Christians can exist and live in a way that is inconsistent with the reality of our identity in Christ. Because you struggle with lust, this doesn't make you less of a Christian, but it does reveal that you may struggle to understand and live out your identity as a Christian.
To help you find freedom, you first have to know and understand your identity in Jesus. Before you were a Christian you lived under control of sin. Now that you are a Christian you live under control of grace. In both situations, you can still sin, but the important part is understanding your identity in Christ. Romans 6:1-10 explains three key points to help you know your identity with Christ.
You died to sin, through Christ, and are forever separated from sin's power and bondage.
Your sins and the power of sin all died with Jesus on the cross.
The moment you became a Christian, you were looked at as righteous.
Once you understand your identity in Jesus, you can begin to consider yourself dead to lustful thinking and alive to the holiness of God.
Ask yourself, do you live as if there is no remedy for your lustful thoughts and unrighteousness?
You may still be living under sin as reign instead of under grace. Once you are a Christian, you are no longer a slave to sin and should no longer serve sin. Sin can not rule over you any more because you have been set free from sin and are now enslaved to righteousness. As Christians, we are not supposed to live in sin, but because of our new position, we are no longer even able to sin. We have died to sin. Because of the death of Christ, we have been delivered from sin's power and no longer live as a master to sin or our thoughts. This death happened the moment we received a new identity in Jesus and became a Christian. Because of our new position, we can do nothing to better ourselves or to overcome the power of sin on our own, because Christ already completed this task for us on the cross. Jesus' death on the cross has freed you from your struggle with lust, porn and masturbation.
What does this all mean practically? Because of our new identity with Christ in His death and resurrection, sin has no further claim to authority over us. We are not controlled by our thoughts. We are not controlled by the power of sin. As Christians, the freedom is already ours. Sin no longer has power over us. Consider yourself dead to the control of sin and consider yourself alive to the rule of God.
Once you understand your identity in Jesus and understand your death to sin, then you can start experiencing the freedom that God designed for you to live out. Trust God that He has already freed you from the chains of sin. This does not mean that you should have an attitude of ignorance. You must still avoid any place or thing that could cause temptation. Figure out what could lead you to stumble, and avoid those things at all cost. But most importantly, remember that you are not who you were before you met Jesus. You are a new creation. You are living in freedom. Do not run back to the safety and comfort of your old self. Embrace the new self and experience the freedom that God has designed for your life. And when you slip up, remember that you are now under the authority of grace. You may not feel the grace, but that is your new reality.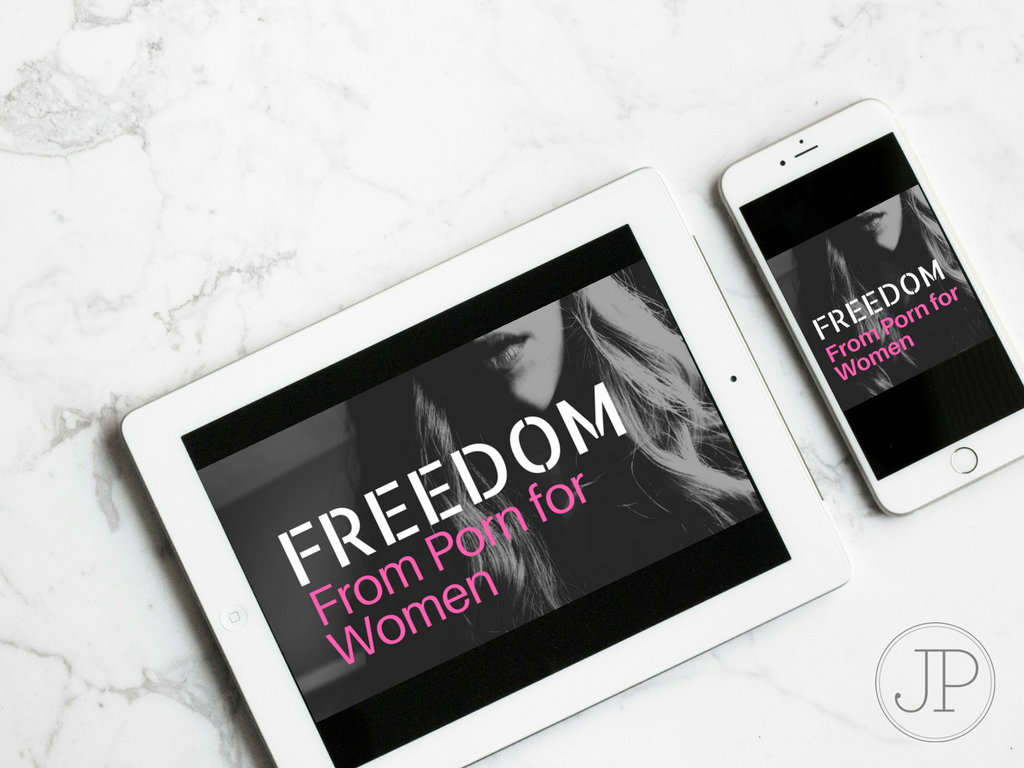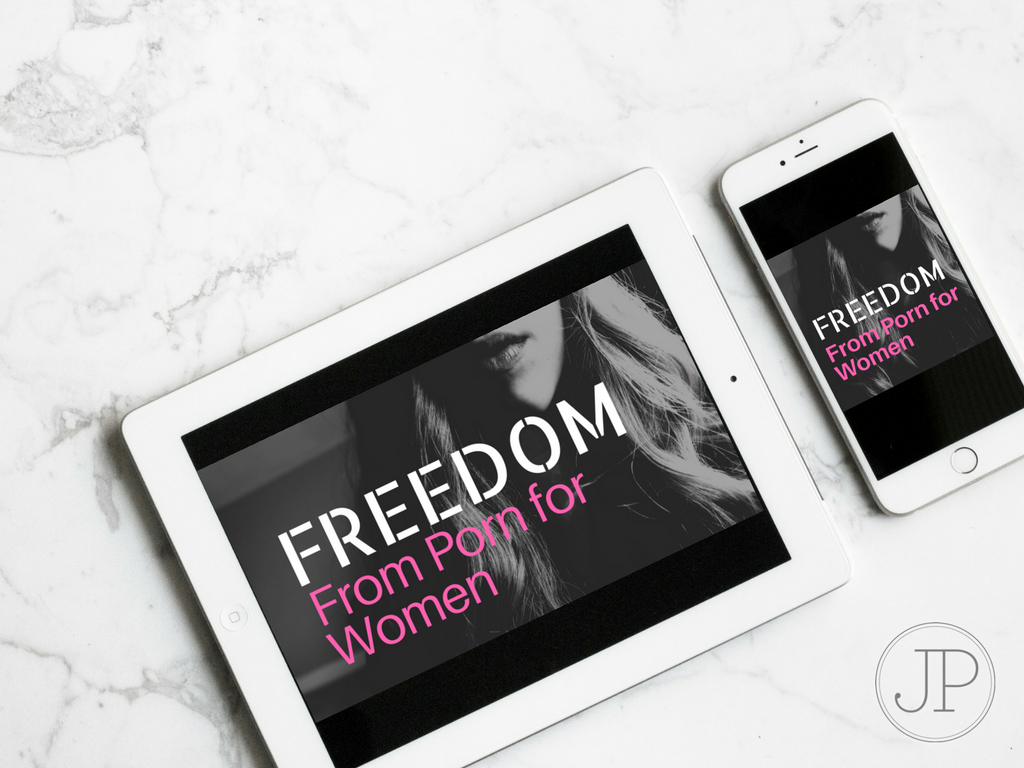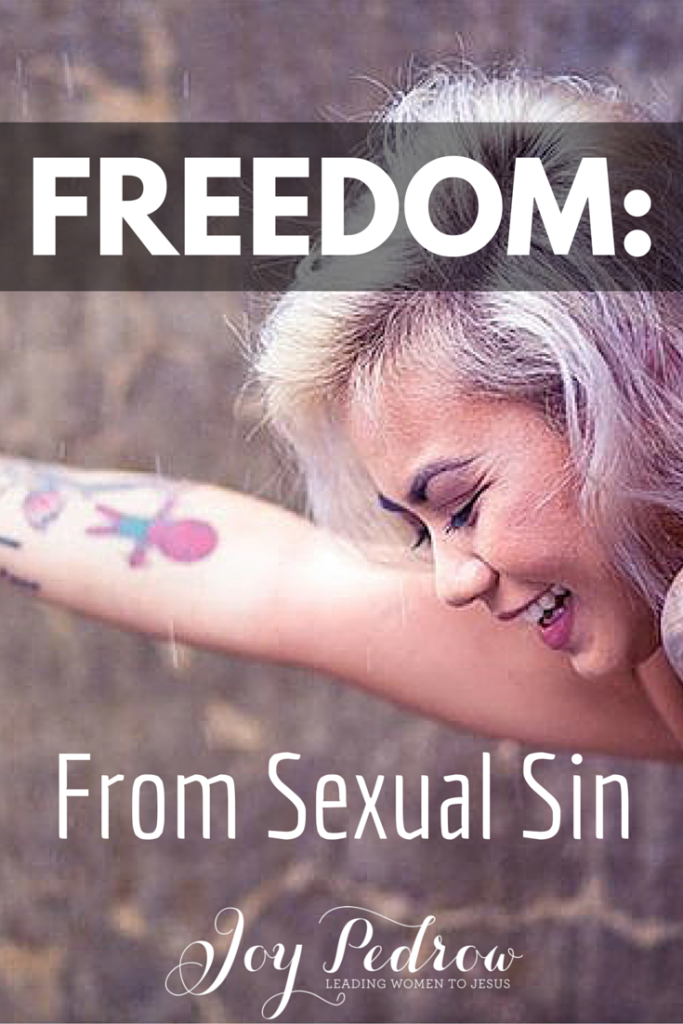 Are you struggling specifically with porn addiction? A specific recovery group just for you is launching the first week of October. I would love for you to join me and an awesome group of women, so that you could experience freedom. (Click here to get info about the group and sign up!)
Save
Save