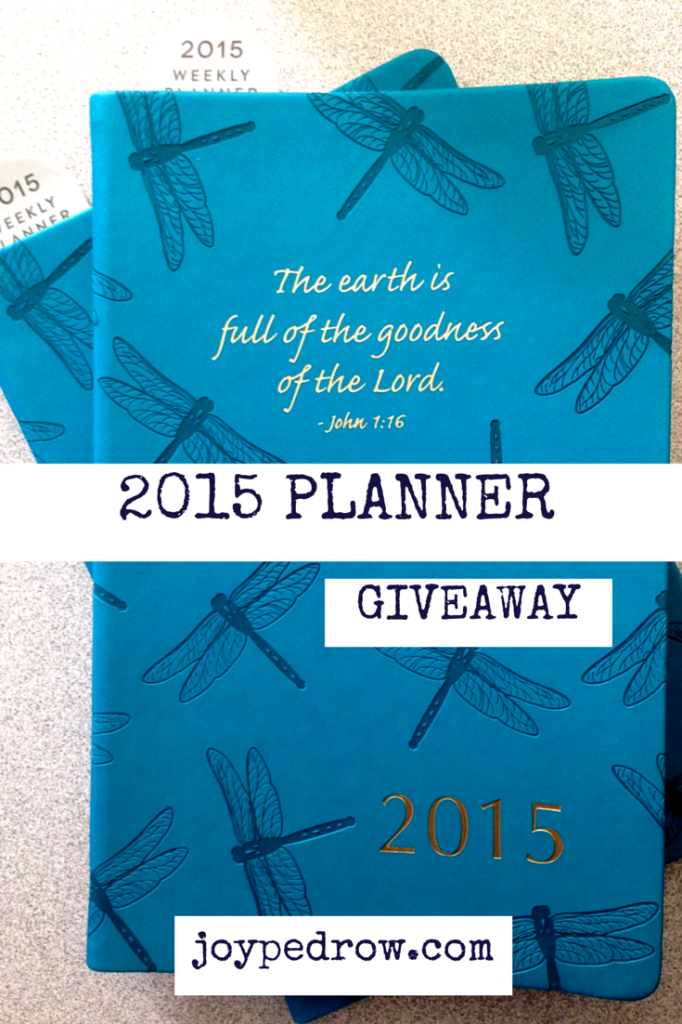 Hey friends! With the new year approaching, I wanted to give away 2 free planners! Using a planner helps me stay organized and helps me accomplish my To-Do list! I wanted to share 5 ways a planner can enhance your day to day life and ministry. Don't forget to enter the giveaway to win a beautiful FREE 2015 planners! (Two winners will be chosen.)
Prioritize. Planning out your days will help you realize how you prioritize your activities. After you finish a day, look back and see what you spent the most time doing. Did you spend time with God? For some people (myself included), it is important to plan quiet times into their days or else God is easily forgotten. This helps make God a priority.
Efficiency. Planners help you use time more efficiently. Use your planner to set aside specific time to blog, meet with women, prepare for Bible study, etc. As a college student, you have a lot to juggle. That could include school, sports, clubs, and ministry. When you map out your days, you can see how you are using your time. Are you spending multiple hours each day watching Netflix or are you using the time that God has given you as a gift?
Remember. Planners help you remember all the important dates in your life. You will never miss appointments, birthdays, or when your bills are due. I also use my planner to write all my school assignments out each semester.
Plan. Use your planner to look into the future and set short and long term goals. Where do you want to be at the end of the month spiritually, physically, and emotionally? What about at the end of the year?
Accomplish. One of my favorite things is to cross something off my list. I get so much pleasure and accomplishment when I get to use a sharpie to cross off something I finished. If you happen to not finish everything that day, don't beat yourself up. Stay positive and focus on what you finished. You always have tomorrow!
Using a planner will help you accomplish more and lower your stress. I wish I could give you all a planner, because I love them that much. Good luck and hope you win!
xoxo Joy
Giveaway guidelines: I only ship to the United States, and the same person cannot win twice.