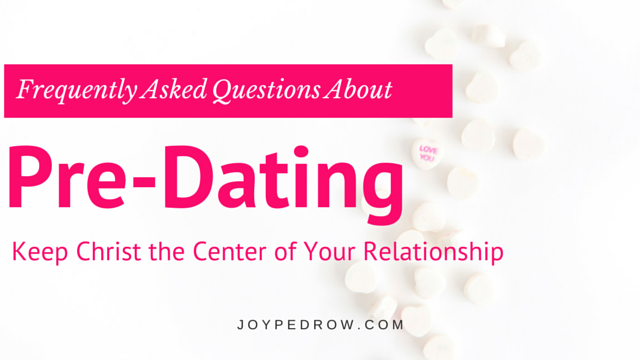 Today we are kicking off the Biblical Dating 4 Part Series! You know those questions you have always wanted answered? Now you can find them here. This series will include questions about the pre-dating friendship, dating, and physical, emotional and spiritual boundaries.
If you have any other questions about Biblical dating that are not discussed, ask them below in the comment section. I will try my best to answer them.
I am praying that this Q&A helps you all. God has taught me a lot about guys, dating, and purity the last few years and I'm glad my pain is now being used for good. God is using my painful past to glorify himself – his plan all along. (I just never knew it until today!) God is so cool. Anyways, enjoy the Q&A!
---
(more…)