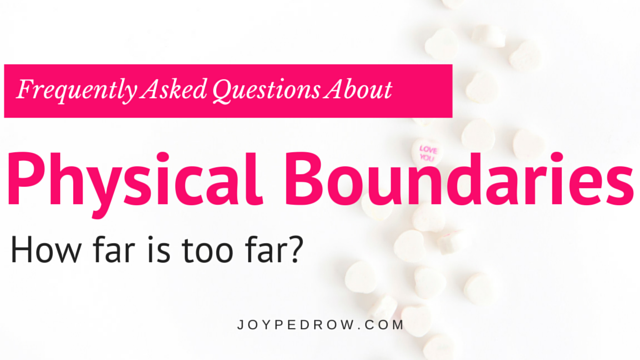 Today I'm answering questions that are often asked anonymously. These questions are about physical boundaries. I'll discuss how far is too far, setting boundaries, cuddling, forgiveness, and sex.
If you have any other questions about Biblical dating that were not discussed, ask them below in the comment section. I will try my best to answer them.
I hope you are enjoying this series and learning a lot about dating. I'm praying for you friends!
xoxo Joy (more…)