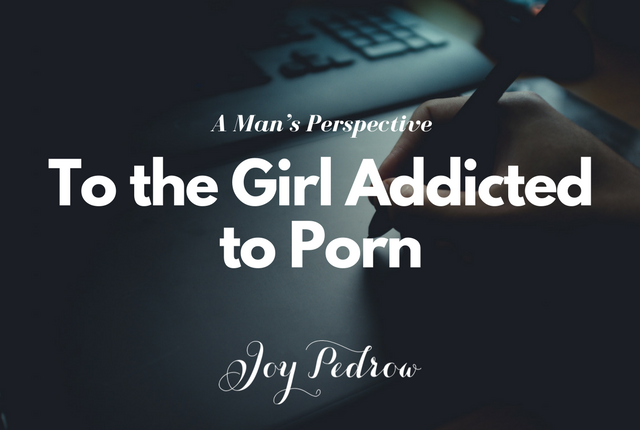 Meet Sam: Sam Eaton writes at RecklesslyAlive.com and is a monthly contributor of JP Ministries. Sam's heart for Jesus is contagious. He's a music teacher by day, and a youth ministry and worship musician by night. You can friend him on twitter @aliverecklessly. Enjoy today's guest post!
---
"Do you sabotage your relationships because you don't think you're worthy of love?" she said to me from her comfortable, black leather chair. I stared blankly at her blinking loudly through the awkwardness.
Go to counseling they said. It will fun they said.
Okay, so maybe no one ever said counseling would be fun but the truth is I've had an on/off, love/hate relationship with these sessions. Is she right? Do I believe that I'm unworthy of love?
Hopefully you are one of those perfect, glowing, self-confident types who never wonders why anyone would ever fall in love with them… and if that's the case… I'm so happy for you. For the rest of us, those of us who can't help but listen as the enemy proclaims our mess is too much for anyone to love, our burden is too great to bestow on another person, our brokenness too horrible to ever be healed—I'm here to tell you something you desperately need to hear— he's lying to you.
The enemy will use anything to keep you isolated and defeated by guilt. He will drum up every misstep you've ever had to convince you you're unworthy of His love and the love of others. But here's the thing, this man named Jesus came to free you from all of that. He died on a cross so that you wouldn't have to carry the weight of your shame.
Jesus said these words at the beginning of his ministry in Luke chapter 4:
"The Spirit of the Lord the Eternal One is on Me. Why? Because the Eternal designated me to be His representative to the poor, to preach good news to them. He sent Me to tell those who are held captive that they can now be set free, and to tell the blind that they can now see. He sent Me to liberate those held down by oppression." — Luke 4:18.
Whatever is holding you captive, you can be set free. Yes, even freedom from pornography.
Having walked through the struggle with many men, and battled the beast myself, I know the lies come with the weight of that sin. I know how warped the mind gets and hopeless the addiction can feel. So let me annihilate one of the enemy's greatest lies:
Your sin does not make you unlovable. Not to God, not to your friends, and not to any real man.
Godly men know sin will always be part of our stories this side of heaven, and we are here to support and love you through your struggles, whatever they may be. That's not an excuse to not fight like heck to break free. If you're honest about your addiction, you're seeking and sprinting towards forgiveness, living out James 5:16 and confessing your sins to a trusted friend, mentor or pastor and getting the help you need, no real man is going to count you out. No man of God is going to shame you or hold your struggles against you. Many guys have fought this fight too and are ready to walk with you right where you are.
Did you know that Jesus loves porn addicts? (Read more.)
But before you start pursuing a serious relationship, take your sin seriously. Don't just brush it under the rug and pretend it's okay. Take some active steps to break free.
4 Steps You Can Take Right Now
Tell someone. Confess your sins to one another. Get people on your team.
Find a support group. Either at your church or online through XXXchurch.com, find a group of women who can love you and hold you accountable to your goals.
Renew your mind. Stop spending all your energy focusing on your sin and temptation and renew your mind with the Word of God. Check out the Freedom From Porn Bible Study for Women. (There is also a study for men.)
Spend time with God. Make quiet time with God a priority in your schedule.
Break free from the shame and condemnation of the enemy and walk in the freedom of the grace of Jesus Christ. Porn is wrecking havoc on the lives of millions of people: you are not the only one struggling with this. You are not alone. There is so much help and hope waiting for you. So, if this is a struggle you are facing, I doubt this blog post found you by accident. You see, God loves you so much He never stops pursuing you. He never stops trying to set you free from whatever holds you captive.
Don't you dare spend another second believing you are unworthy of love.
Run as fast as you can from anything that keeps you locked in shame and guilt. Reach out for the help you need and break free. You, the imperfect, beautiful daughter of God, are worthy of love—on your best days and your worst. With or without make-up, with brushed teeth or morning breath, you (and me) are worthy of love.
Keep fighting your fight and never give up. Freedom will be greater than you ever imagined.
Healing and hope are on the way.
Sincerely, your brother in Christ.
-Sam