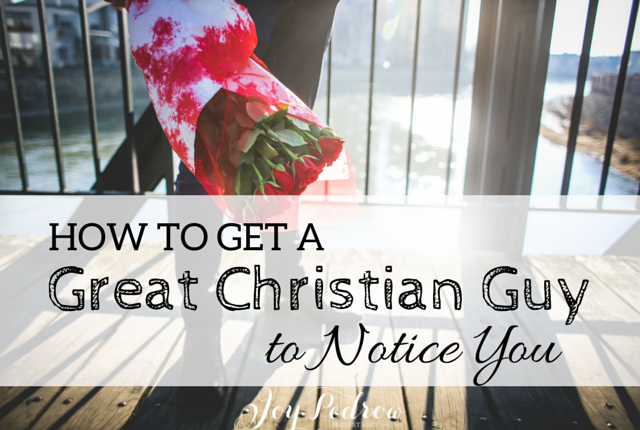 As single Christian women, we are excited to one day meet a great Christian guy. Now there is no perfect magic formula to meet one, but there are a few practical tips to help you. Sam Eaton, monthly contributor, shares a few DOs and DON'Ts to getting a great Christian guy to notice you. If you are married, share in the comment section how you met your husband and if you are single, share a tip you learned about dating. Have a great week! xoxo Joy
---
So he's caught your eye, has he? You noticed his hipster glasses and sweater vest from across the sanctuary, did ya? Got some of those "I don't know you but I want to" butterflies?"
For better or worse, I have seen more romantic comedies than any human should, especially for a man. (Growing up it was just my mom and sister so love stories found their way to our TV a little more often than Braveheart).
So as the movies would suggest, here are five clear steps to landing your magic man.
Step 1: Get a makeover, obviously. Get tinted contact lenses, a spray tan until you glow, let your hair down and cake on make up until nobody recognizes you. PERFECT.
Step 2:  Stalk him using all available resources including (but not be limited to) Facebook, Twitter, Instagram, Pinterest, Tumblr, Youtube, Linked In, newspapers, and of course – the FBI database.
Step 3: Now that you know everything about his every move, including his daily schedule, "accidentally" intercept him at 2-3 of his favorite locations and exclaim, "you love this place? No way! Me too!" Also, pretend to like anything he likes so he falls madly in love with you.
Step 4: Bat your eyes incessantly. Practice the Legally Blonde, "bend and snap!"
Step 5: Wait for the proposal.
It's that simple ladies! Now go out there and get that husband!
No? Not so much? While I'm obviously joking, I know a few girls who that scenario isn't completely out in left field.  So, if you're not supposed to do what the movies say? Then what should you do?
1.) DON'T Stalk Him on Social Media. It gives you the illusion that you know him better than you actually do. Don't even look once if you've never had a real conversation with him.
2.) DON'T Try to Get to Him Through His Friends. While I would say that it is definitely important to know and meet his friends (eventually), this shouldn't be your primary source of information. Don't play the "does he like me" game. It reads as insecure and puts his homies in an awkward position.
3.) DON'T Picture What Your Kids Would Look Like. Stay in the present, the here and now. Don't let your mind wander away into a fantasy world or go racing to your 36 Dream Wedding Pinterest boards.
4.) DO – Say Hi. Yes I know, it sounds radical but grab a friend, walk over to him and say…
"Hi My name is (insert your name here) and this is my friend, (insert friend's name) and we're trying to meet new people. How's it going?"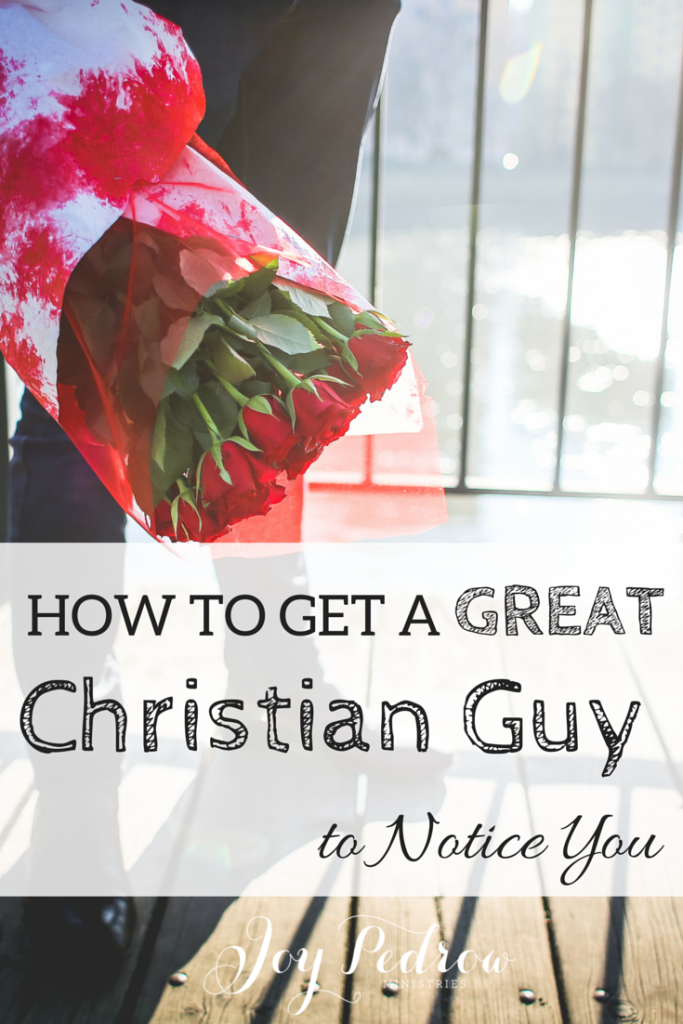 Then choose from one of the following, (I'm going to keep going with church as the location but they are easily adaptable to other places).
"How long have you been coming here?
"What did you think of the service?"
"How did you hear about __________?
See if the conversation flows. It might, it might not. Smile and say, it was great to meet you, have an awesome day. Then here's the tricky part: don't do anything. Take a deep breath and see what happens. If you've talked to him more than once and he hasn't said,
"Are you going to be at ____________?"
"My friends are having a bonfire, do you want to join us?
"Want to grab a cup of coffee sometime?"
Then, I am sorry to say beautiful, but he's just not that into you and that's OKAY! If he's not reaching out, don't force it.  Don't make up crazy schemes or obsess over him. Trust that God knows what's up and he can use all things for our good.  
The truth is, in this world of relentless technology it seems we are losing the ability to be outgoing and put ourselves out there.  We hide behind our touch screens and insecurities when in reality, every relationship starts with one simple world: Hello (or Hi. Hey… you know, make it your own).
Timothy 1:7 says, "For God has not given us a spirit of timidity, but of power and love and discipline." (NASB) Yes, this verse is talking about spreading the gospel, but it also can be applied to all areas of our lives, even dating. God didn't give us a spirit that is shy or afraid, he gave us a spirit of confidence and love. When you know that your worth comes from Jesus, there's absolutely nothing to be afraid of when meeting new people.
So my friend, the secret to getting someone to notice you isn't changing the person God created you to be or pretending be someone you're not – the secret is taking a risk. Stop waiting for a glass slipper to show up and make yourself available to the people God has already put around you.
I know it can be hard to find contentment in singleness. I too know the pain of wanting to be in a Godly relationship and to be further in my life plan than I currently am. Yet, Cinderella took action. She didn't sit at home – she got herself to that ball.
I challenge you today to step up to the plate. Throw the games out the window and just enjoy the crazy single life with the rest of us. One day, when the credits of your love story are rolling you will too look back and laugh at this season. Until then, take a deep breath and go for it. You're awesome.
---
Meet Sam: Sam Eaton writes at Recklesslyalive.com and is a monthly contributor of JP Ministries. Sam's heart for Jesus is contagious. He's a music teacher by day, and a youth ministry and worship musician by night. You can friend him on twitter @aliverecklessly.
---