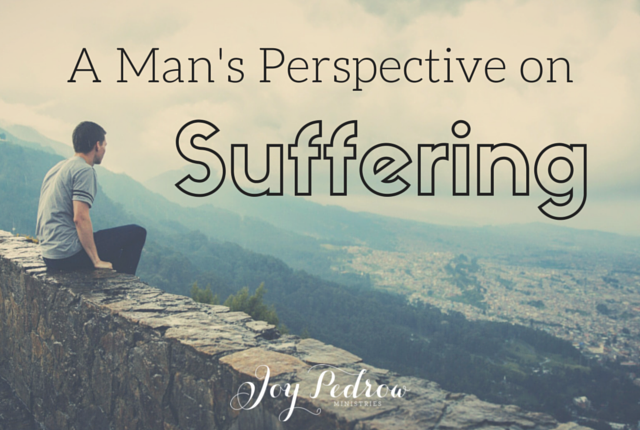 Suffering: a season of life that no one hopes to endure, yet happens to us almost daily. We may view suffering as bad, but God views suffering as a way to give himself glory. Today on the blog, Nick Audas shares how God used suffering to reveal to him Christ's strength. Nick and his wife Sofia are Cru staff missionaries in New York City and monthly partners with JP Ministries. (Read their introduction post here.)
---
Suffering takes so many forms. I feel like I have seen many of them affect me, either directly or indirectly, over the past year.
I have seen death occur both suddenly and slowly. I have hurt with friends as they hurt. I've suffered while praying for situations that were too screwed up for me to be able to fix or make better, and could only ask for God to intervene.
The suffering of seeing life shift and change so quickly around us, as it hurts deeply to see the wonderful stability and familiarity of our lives change so quickly into the fearful and unknown. It hurts to be helpless and to hang on to things you love.
Then there's suffering inherent in having to deal with my sinful nature daily. Encountering parts of myself I would rather believe weren't there. The woundedness I feel when I don't get my way, in my time frame.
James 1:3-4 – "Count it all joy, my brothers, when you face trials of various kinds, for you know that the testing of your faith produces steadfastness. And let steadfastness have its full effect, that you may be perfect and complete, lacking in nothing."
Sweet, rich, and deep. The comfort of Jesus. The perseverance, humility, gentleness, solidity, and overcoming, conquering love. There is so much about God we wouldn't understand, wouldn't appreciate, wouldn't enjoy so deeply, had we not seen Christ suffer, and if we didn't suffer with Him. We saw how much love cost Him, because of His suffering, that we can truly believe He loves us. We saw how He wept when Lazarus died, entering into our pain with us.
It is part of God comprehensively, in every way, revealing His character, and giving us the ability to really know Him. Increasing our capacity to enjoy Him on a heart level, not just a head level. God's great, infinite, glorious joy that isn't glib or silly. The happiness of enjoying a high school dance and the irrepressible joy in a Holocaust camp are very different. His joy is indestructible, tempered by how deeply acquainted He is with sorrow.
It is a picture painted throughout Scripture: that we are to suffer with Christ and imitate Him in His suffering. Who "for the joy set before Him endured the cross, despising its shame." (Hebrews 12:2).
Here I find myself often, when I feel so deeply the pain of living in a world rife with sin and sickness, that the comfort and strength of Christ is made sweeter and more real to me as I suffer.