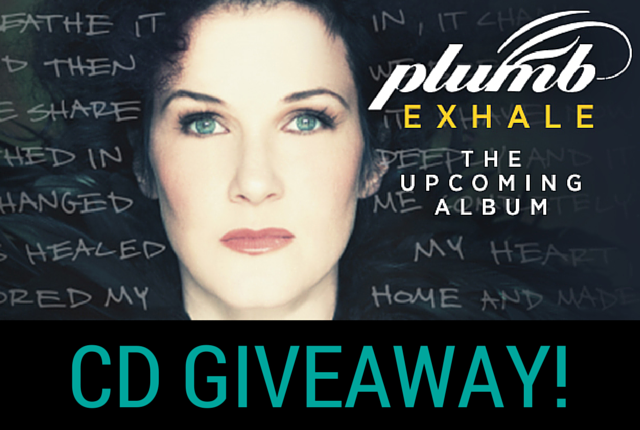 Are you a fan of Plumb? You probably know her most popular song – Lord I'm Ready Now (You can listen to it below.) Every time this song comes on the radio I turn up the volume. I just love it. Since getting her new CD, I can't stop listening to it. Now is your chance to win a FREE copy of this CD before it even hits stores!
The defining concept of EXHALE was born from a sermon at Plumb's home church, wherein her pastor Pete Wilson expressed the notion that the Church doesn't exist for itself. Rather, believers come to church to breathe in grace and truth, be changed, and then go out and "exhale" that hope into their surrounding community.
Plumb shares, "That idea of exhaling hope hit me right away and I couldn't get to the Notes section on my phone fast enough. I started writing the chorus of Exhale right then and there," explains Plumb. "I have been made new by the ultimate hope, and I want to share and exhale that hope in every way I can."
You can enter the giveaway in the form below. One winner will be randomly selected one week from today.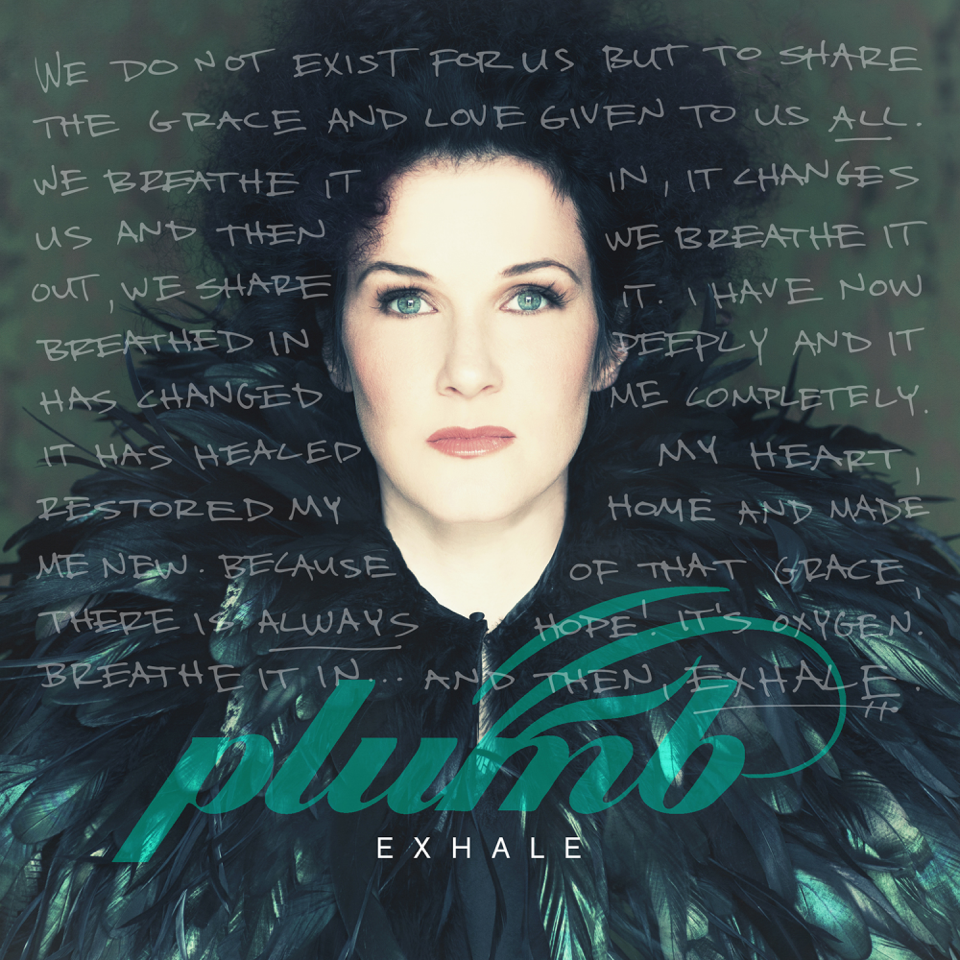 Connect with PLUMB on Social Media.
WINNER GUIDELINES: Disclosure (in accordance with the FTC's 16 CFR, Part 255: Guides Concerning the Use of Endorsements and Testimonials in Advertising): Many thanks to Propeller Consulting, LLC for providing this prize for the giveaway. Choice of winners and opinions are 100% my own and NOT influenced by monetary compensation. I did receive a sample of the product in exchange for this review and post.
Only one entrant per mailing address, per giveaway.  If you have won a prize from our sponsor Propeller / FlyBy Promotions in the last 30 days, you are not eligible to win.  Or if you have won the same prize on another blog, you are not eligible to win it again. Winner is subject to eligibility verification.