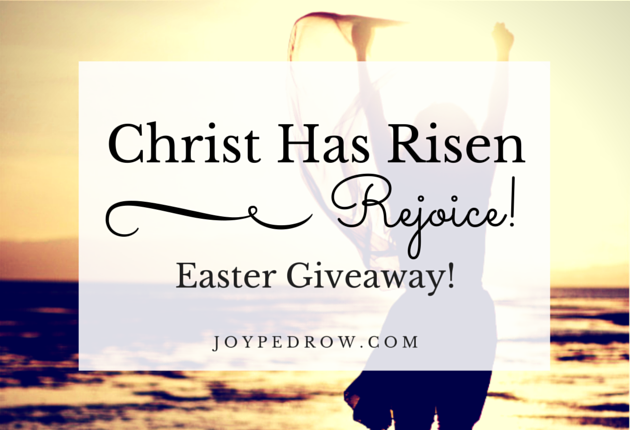 HAPPY EASTER WEEK FRIENDS! To celebrate the fact that we worship a living God, I am hosting the biggest giveaway I've ever hosted. I am giving away 20 gifts including art prints, art printables, bracelets, and a necklace. (Check out photo below for pictures of the items.)
This means that 20 of you, my awesome readers, will receive a gift. I'm so excited!
The reason for this giveaway is to give glory to Jesus, who took on all our sins, suffered an excruciating death, was buried, and then raised from the dead. The cross is the heart of the gospel and the reason we, as Christians, have hope.
"Blessed be the God and Father of our Lord Jesus Christ! According to his great mercy, he has caused us to be born again to a living hope through the resurrection of Jesus Christ from the dead" (1 Peter 1:3 ESV).

Jesus' resurrection gives us hope! This week let's celebrate Jesus, the power of the cross, the resurrection, and the hope that Jesus brings. Later this week, I will blog about the importance of Easter / Resurrection Sunday. For now, we celebrate with this giveaway! Share this link with your friends so they can celebrate too. I hope you win!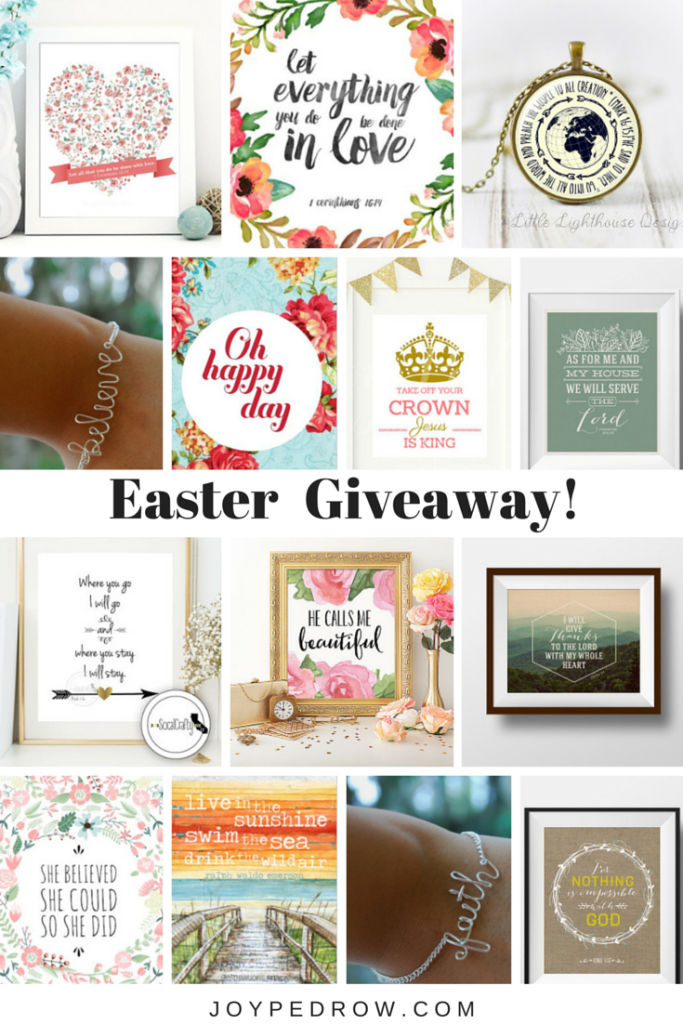 I want to thank all the Etsy shops that donated their beautiful creations for this giveaway. Thank you to each and every one of you for partnering with JP Ministries. Here are the links to their shops: