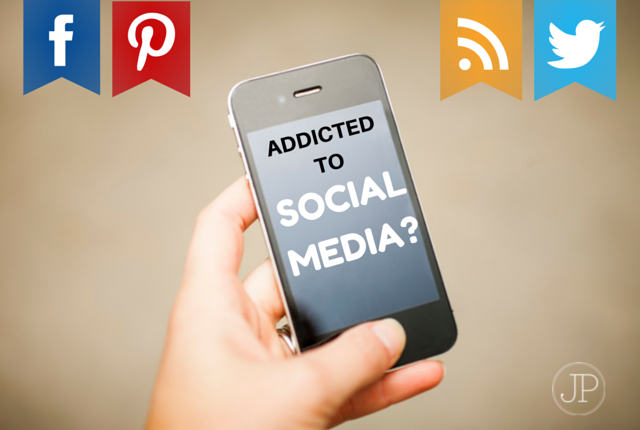 This past week I spent an average of 7 hours and 48 minutes a day on my phone. 19% of that time I was on social media – which is about 1 hour and thirty minutes a day. (Below I'll share how you can calculate this number for yourself.)
I need social media for my ministry and to stay connected with friends and family. But I do not need to spend over an hour every day on social media, and honestly, that number seems low. I bet I spend closer to 2 hours a day on social media because I also check it multiple times a day on my computer.
In order to live a life of purpose, I want to create a social media mission statement.
I created a mission statement explaining how I will use social media and a mission statement explaining how I will not use social media. Click here to buy a personalized social media mission statement on our Etsy shop!
To find out if you're addicted to social media, process through these questions:
How much time am I spending on social media?
Why do I turn to social media? What is the heart issue behind this immediate reflex? Maybe you are avoiding responsibilities or want to always feel connected to the world.
How else could you use your time?
When you think of taking a day off from social media, how do you feel?
To calculate how much time you spend on social media, follow these steps:
Download the app Moment.
Use Moment for a week.
Add up the amount of minutes you spend each day for a week. (I spent 3143 minutes on my phone.)
Divide the total minutes by 7 to get the average number of minutes you spend a day on your phone. (3143 / 7 = 449 average minutes spent on my phone a day = 7 hours and 48 minutes a day.)
Now you need to find the percentage of time that you spend on social media. Go to your iPhone settings.
Click general.
Click usage.
Click battery usage.
Use the data for last week. Add up the percentages for all your social media apps. (My percentages added up to 19%.)
Multiply the percentage in decimal form by the number of average daily minutes. Then you will have estimated your daily amount of time spent on social media on your phone. (.19 x 449 = 85 minutes or 1.5 hours.)
I love social media and I'm not saying it is a bad thing. I just want to have a more intentional life and use my time well, so I want to create a mission statement for why I am using social media. We often have time to be on social media, yet we say we don't have time to spend with God, work out, or accomplish other important tasks.
By creating a social media mission statement, we can find a healthy social media balance.
Check out my two social media mission statements below! To have them customized to include your name, business, or URL, check out our Etsy shop!
Anytime you begin to think you are addicted to social media or are wasting way to many hours on it, return to your mission statements. Re-set your mind and focus on why you are using social media.
You can use social media to glorify God.
---
Hey friends!
Exciting things are happening behind the scenes! Sign up for the monthly newsletter to stay connected! —->>> Sign up today!