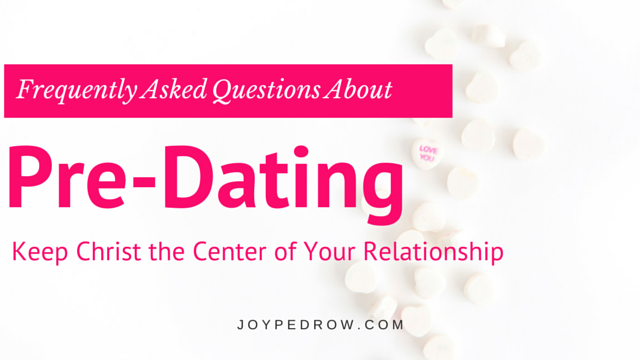 Today we are kicking off the Biblical Dating 4 Part Series! You know those questions you have always wanted answered? Now you can find them here. This series will include questions about the pre-dating friendship, dating, and physical, emotional and spiritual boundaries.
If you have any other questions about Biblical dating that are not discussed, ask them below in the comment section. I will try my best to answer them.
I am praying that this Q&A helps you all. God has taught me a lot about guys, dating, and purity the last few years and I'm glad my pain is now being used for good. God is using my painful past to glorify himself – his plan all along. (I just never knew it until today!) God is so cool. Anyways, enjoy the Q&A!
---
FAQs about Your Pre-Dating Friendship
When getting to know a guy, can you hang out alone?
As much as you don't want to hear this, I would say no. Groups is best for the early stages of the relationship. Simply put, you have to protect your heart. The world tells you that you should constantly spend alone time together. But Biblical dating means you should spend time in groups. Group settings are great because you get to know the other person and watch him interact with others.
Spend time with him in a group setting. Watch how he interacts with his friends. Listen to how he talks to his mom. Groups are the best way to get to know someone and protect your heart.
How do you get to know a person without being too honest or too vulnerable?
I remember clear as day sitting across from the guy I liked on our first hang out (Yes, we were alone. This was before I learned that we shouldn't get to know each other alone.) We were both studying and talking, but really just talking. He shared about school. I shared about school. He shared about his hobbies. I shared about my hobbies. And then he shared his past. All of it. He told me about every girl he slept with and every mistake they made.
That was too much information, and shared way too early. Since he shared his heart with me, he expected me to share my heart with him. I felt uncomfortable and pressured. I did not need to know about his past that early into our relationship. Instead, I wanted to get to know the man he had become, not the man that he was.
Believe me, the relationship will start off on solid ground if you don't get too honest and vulnerable too quickly, and you can still get to know someone. Go on adventures with him and your friends. Have game nights. Beach days. Spending time together will allow you to get to know him. You can share parts of your life with each other. Just think before you share – especially if you're not officially boyfriend/girlfriend yet.
If you go too deep too fast and then end up not dating, you will feel exposed, lost, and even more hurt. The whole point of this is to protect your heart.
How do you know if he is authentically following Jesus or just putting on a show?
In college, I dated a guy who was the "great" Christian guy in our college ministry. The staff and leaders all told me he was a solid guy with a huge faith. As I was getting to know him, I was confused. Some of his actions did not agree with what others said about him. I kept giving him the benefit of the doubt and kept trusting others. But that feeling in my chest never went away. That feeling was the Holy Spirit. When you are walking with God, and praying for God to reveal the true authenticity of a man's heart – God will reveal it. At one point, I had to decide to trust the Holy Spirit over what others said about my boyfriend.
If you are constantly in the Word – Jesus will speak to you and help you discern if he is a true follower or not. That gut feeling in your chest telling you something is just not right could be the Holy Spirit telling you to walk away.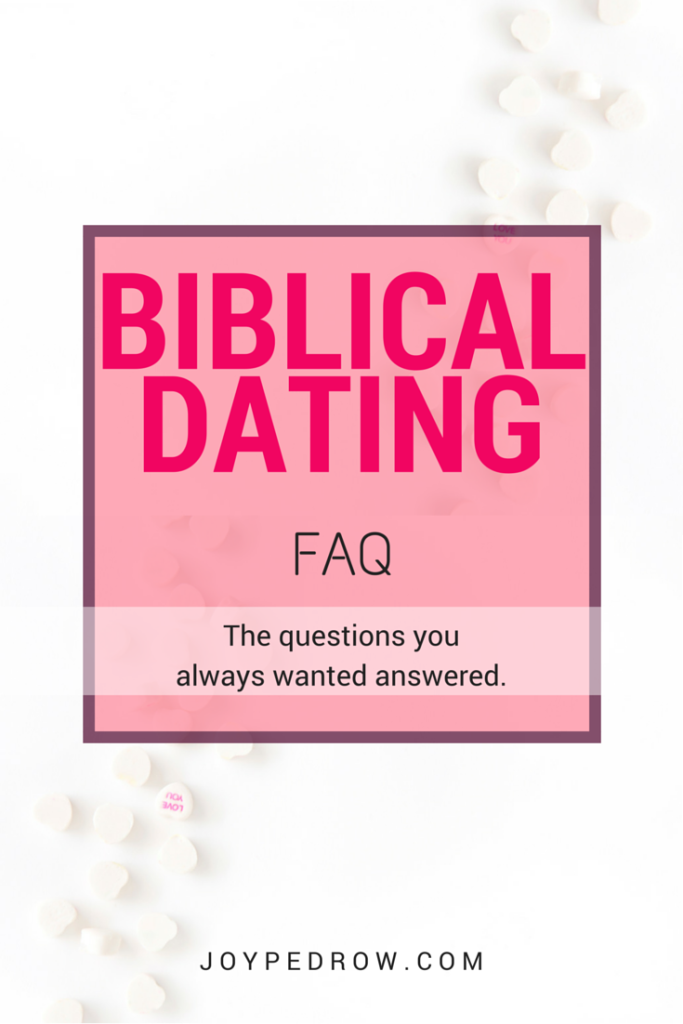 Should you date someone who doesn't put Christ first?
Would you want Jesus to not put us first? Your husband should represent Christ. Jesus gave up everything, even his life, for us – the church. Husbands should do the same. He should lay down his rights and desires and lead you. Now I know we are talking about dating and not marriage, but you want to date someone who you could marry.
You want to date someone who can lead you. So, if Christ isn't first in his life, he won't know how to lead you. The world tells you that the point of dating it to find out what you like and don't like. That is a lie. Dating is for the purpose of marriage. Thus, to protect your heart and future, you should not date anyone that is not following Jesus or desiring to make Jesus his #1 priority.
How do you know if he is spiritually mature?
First, talk to his discipler. When you talk to him, ask him if he thinks this guy would be spiritually mature to date. Ask about his relationship with Jesus. Don't ask for all of his dirty secrets and sins. You are not a spy.
Secondly, look at who he is discipling. Is he investing into younger men? Are these men growing and walking with God? Is he leading them and serving his church?
Lastly, take things slow. Life will happen, and you will see how he reacts to life. See how he is when he doesn't get his way, when his car breaks down, or when he fails a test. We all have moments of sin, so give him grace. But if you see continuous patterns of habitual sins, he might not be ready to be in a relationship.
What if you miss out on something good if you don't date him?
The best advice someone has ever given me is this – you can not mess up God's plan. You just can't. His plan for you was written before you were even born (Jeremiah 1:5). God knows how many hairs are on your head (Matthew 10:30), he knows the plans he has for you, and he knows who you will marry.
You may think a certain guy is the one you will marry, but God may have other plans. "Many are the plans in the mind of a man, but it is the purpose of the Lord that will stand" (Proverbs 19:21 ESV).
God's plans are better than our plans. Remember, you can not miss out on God's perfect plan for your life when you follow him and live by the Holy Spirit.

---
Friends,
I hope these questions have helped you. Please comment below if you have any other questions that need answered.
---

Sign up here for the monthly newsletter so you can stay connected! —->>> Sign up today!